Gekkeikan Sake (USA), Inc.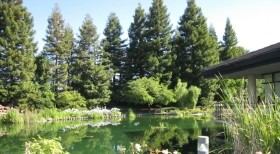 Pin to Your Trip
Pinning to your trip...
Success!
Region
Gekkeikan Sake is a state of the art brewery that offers self-guided tours of the Production facility. You can also view our Japanese garden and koi pond. Complementary sampling of our domestic & imported Sake & plum wine is available in our Tasting Room. Group tours of 8 or more is available by appointment . JCB, MC, V, Dscv, W.A.
Address
1136 Sibley Street
Folsom, CA 95630
Phone: (916) 985-3111
Visit Us Online
Location updated: 10/19/2017
Sacramento Local Attractions
Hornblower Cruises
Dinner and dancing, sunset, cocktail and brunch. Old Sacramento.
www.hornblower.com