Renwood Winery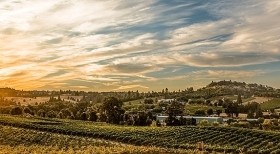 Pin to Your Trip
Pinning to your trip...
Success!
Region
Situated in the picturesque Amador Country of Northern California, Renwood is surrounded by the rolling hills and rushing streams of California's gold country. Renwood was established in 1993 and is today one of the most respected wine producers in the Sierra Foothills, specializing in Zinfandel made from old, dry-farmed vines. Renwood wines have enjoyed consistently high ratings by some of the most respected critics in the world reflect the skills of their winemakers and devotion to the craft of winemaking. Come visit our tasting room and discover for yourself the diversity of our Old Vine Zinfandels along with Barbera, Syrah and other varietals that thrive in this region. Enjoy several food and wine pairing options or pickup snacks in the deli for a delightful picnic. Renwood Winery is located in Amador County's Shenandoah Valley, just a short 40 minutes from Sacramento. Our award-winning Zinfandels, Barbera, Syrah, Viognier, Orange Muscat, Port and Amador Ice are available nationwide and in 16 foreign countries. Our Tasting Room and Hospitality Center, located in the town of Plymouth, is open daily from 11:00 to 5:00p.m. (6:00 pm in the summer). Picnic items available, Tours and private tasting. Event space. AE, DI, V, MC
Address
12225 Steiner Road
Plymouth, CA 95669
Phone: (800) 348-8466
Visit Us Online
Location updated: 10/19/2017
Amador Local Attractions
Daffodil Hill
Volcano
150 years of Daffodils, café, picnicking.
209-296-7048
Sutter Creek
Classic Gold Rush town with art, shopping, fine dining. 209-267-1344
www.suttercreek.org