Amador Vintners Association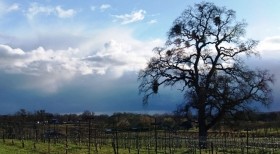 Pin to Your Trip
Pinning to your trip...
Success!
Region
The Amador Vintners Association represents 34 family wineries in Amador County, heart of the historic Sierra Foothills wine-growing region.
Address
9310 Pacific Street
Plymouth, CA 95669
Phone: (209) 245-6992
Visit Us Online
Location updated: 12/20/2015
Amador Local Attractions
Kennedy Gold Mine
Jackson
Gold prepping and processing. 209-223-9542
Daffodil Hill
Volcano
150 years of Daffodils, café, picnicking.
209-296-7048